News & Notes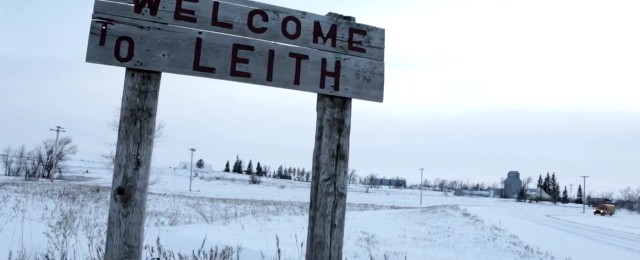 When a notorious white supremacist moves into a small North Dakotan village with plans of creating a haven and headquarters for hate groups around the country, the residents react with a mixture of outrage, disbelief and dismay. As the limits of free speech are tested and the bounds of local government are challenged, two documentary filmmakers embed themselves within the controversy. The directors, Michael Beach Nichols and Christopher K. Walker, gained access to participants on both sides, and the resulting film is a provocative and gripping account of a community in the throes of a fundamental crisis of principles and identity.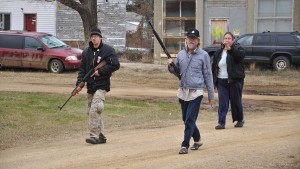 Craig Cobb, an itinerant neo-Nazi whom the Southern Poverty Law Center has followed and written about for years, began his plan to create an Aryan stronghold in the unsuspecting rural neighborhood in 2011, quietly buying up any available property. Soon he was making his aims more public, touting his schemes on white supremacist on-line forums such as the Vanguard Network News and attracting the interest and support of the Nationalist Socialist Movement and other nefarious hate groups. Once his plans were made public – in large part by the efforts of the SPLC – the citizens of the town found themselves in the difficult position of needing to confront Cobb and his supporters and thwart their attempts at a take-over without resorting to lawlessness and violence themselves.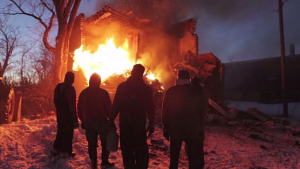 Welcome to Leith throws national issues into stark relief. From Ferguson to Charleston, Baltimore to Staten Island and beyond, racial tensions have erupted into passionate protests and violent confrontations. Exhibited in the xenophobic rhetoric of presidential candidates like Donald Trump and Ted Cruz and in the vile racism on display in comment sections across the internet, the issues and legacy of white supremacism and nativism clearly continue to infect our national discourse and identity. And Vermont is certainly not immune to the problems, as evidenced by last fall's incidents involving notes left by the KKK at certain Burlington residencies and the racist disruptions of a rally in St. Albans.
The Burlington Film Society is proud to be presenting this film in partnership with the Peace & Justice Center of Vermont, an organization that works tirelessly to promote issues of social and racial justice as well as environmental and peace efforts across the state. In the hopes of generating reflection and discussion around the many issues this engrossing documentary raises, there will be a panel discussion following the screening.
Critics have hailed the film resoundingly, calling it:
"Haunting… a stunning portrait of First Amendment rights pushed to their extremes." – Indiewire
"…more like a taut Hollywood thriller than a documentary… a nail-biter from start to finish." – The Hollywood Reporter
"…could be the scariest film of the year… couldn't be more timely or essential." – Los Angeles Times
"…one of the must-watch documentaries of 2015" – Paste Magazine
"Fascinating, unnerving." – The Village Voice
"…a gripping you-are-there portrait of a community under siege…" – Variety
"…tense, incisive, and remarkably objective…" – The Boston Globe
"…gripping, stylish, and very scary… feels like a genre film." – Vice
"…a sober, terrifying look at the very real monsters roaming the quiet countryside." – New York Magazine
-Seth Jarvis, 2/16/16