News & Notes

A Syrian Love Story
Rarely does a film convey in such complexity and humanity the multi-layer challenges facing a family torn between the desire to fight for human rights in their country and provide a safe and warm place for their kids and themselves. One of the most honest films I've seen.
Sonita
The appeal of the film for me is not only the charismatic Afghan girl whose hero is Michael Jackson, but the fascinating process of watching the filmmaker transition from merely documenting her coming of age to becoming an active agent affecting her life.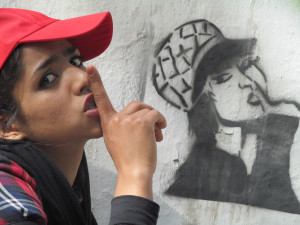 My Revolution
We have many, oh so many, wonderful coming of age films this year, but the best is perhaps My Revolution. It manages to capture the essence of youthful love while sneaking in seamlessly the complexity of France's colonial past, the Arab Spring and the deeper concept of how we define "home."
The Last Laugh
I'm very glad that Ferne Pearlstein, the director of The Last Laugh, will attend the screening, because I have questions to ask of her. How does one come up with the idea for a film about humor and the Holocaust? Did she spend her time laughing during the production or did the Holocaust survivors berate her for her choice of subject? If you are interested in free speech, in the limits of good taste – come see this film for yourself.
Everybody Loves…Elizabeth Murray
You don't have to be an art expert to appreciate this fascinating film about Murray, an artist in the 1970s NYC scene. The film is about so much more than her art, presenting a woman vying for recognition in her own right, juggling family and professional life, all the while creating the most vibrant and exquisite work. An added bonus – and what festivals are all about – the director and producers of the film will attend the screening.
Mother
I have a thing for Nordic humor, even though I was born in the Mediterranean. This Estonian film, a small town thriller, will make you chuckle while trying to solve the crime, alongside the inhabitants who all know each other but can't seem to solve it, either. A black, black comedy.
P.S. Jerusalem
I confess a certain bias here: I know the filmmaker and knew her father. And I certainly know Jerusalem. Danae Elon shot the film while returning to the town of her birth. Bringing along her husband and two small boys who were born in Canada, we view this complex city mainly through the eyes of the boys. This perspective is what makes the film unique and fresh. Elon will attend the screening and I know that the Q&A will be controversial and lively. Looking forward to this.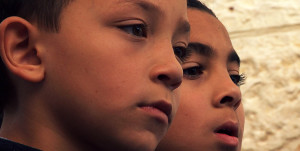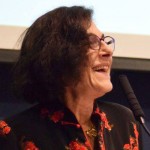 Orly Yadin is the Executive Director of VTIFF and a festival programmer. Orly is also a filmmaker, producer, and film researcher.