News & Notes

Nakom
I've always had a soft spot for movies about conflicted men returning to their hometown, such as Some Came Running or Five Easy Pieces. In Nakom, this familiar narrative device is used to great effect to explore generational differences and the conflict between tradition and modernity in Ghanaian culture. Gorgeous cinematography and solid performances from a cast of non-professional actors highlight this hidden gem in the 2016 VTIFF program.
Lo and Behold, Reveries of the Connected World
I'm 35, so I'm of the generation that grew up in both the pre- and post-Internet worlds. The difference between the two eras is remarkable. Werner Herzog's insightful doc traces the origins of the web and its impact on myriad aspects of daily life. The film also makes the convincing case that mankind is inching disturbingly closer to a HAL 9000 world.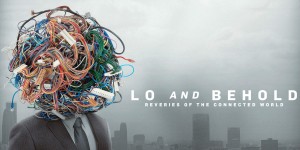 Made in France
A cracklingly good thriller about a journalist embedded in a terrorist cell in Paris. Timely? Check. Controversial? Check. A surprisingly nuanced look at the psychology of jihadism? Check.
The Interrogation
At a brisk 80 minutes, The Interrogation has a rare narrative thrust for what's essentially a two-person chamber piece. The film offers no easy answers in its examination of the psychological complexity of the perpetrators of genocide — a topic that has often been oversimplified in other narrative films about the Holocaust. An impressive debut from a first-time director.
Silence
This 11-minute animated short — which will be shown prior to The Interrogation — was co-directed by none other than VTIFF executive director Orly Yadin. It's a great example of how animation can distill a great deal of information into a few seconds of screen time.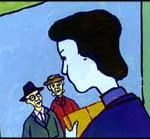 Luke Baynes is a VTIFF board member and part of the festival programming committee.