Main Street Landing Presents: Beyond the Hills
When:
June 26, 2014 @ 7:00 pm
Where:
Main Street Landing Film House
60 Lake Street
Burlington, VT 05401
USA

Cost:
$8, $5 Students w/ ID, FREE for VTIFF Members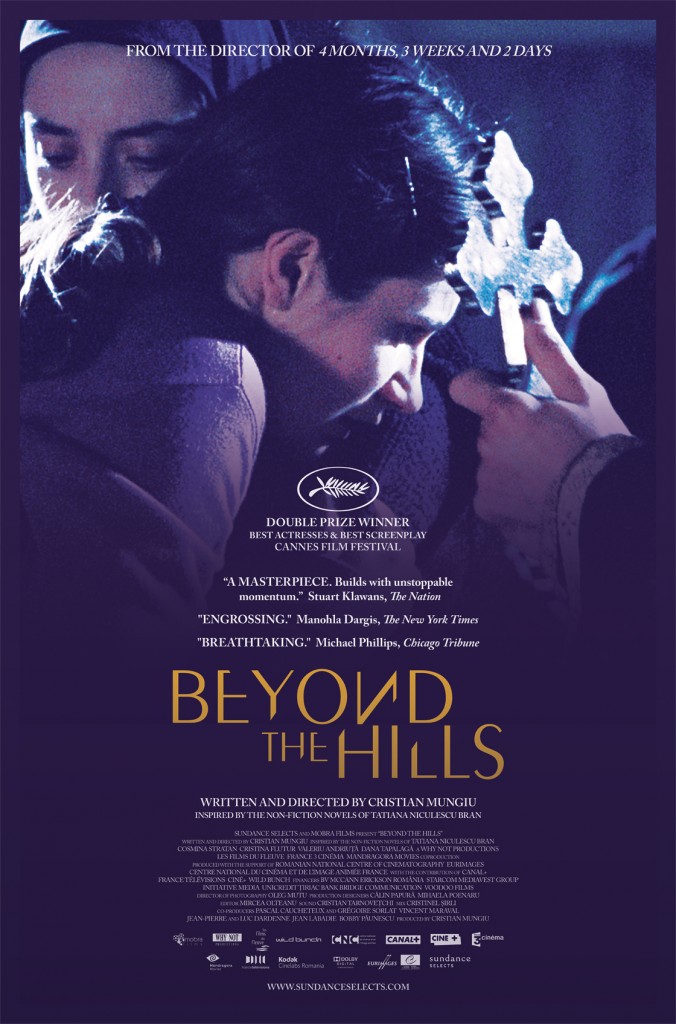 Main Street Landing presents:
Beyond the Hills
A film by Cristian Mungiu
Followed by an exclusive live Skype Q&A with Ioana Uricaru!
A Burlington Film Society Screening
(FREE for VTIFF Members, CLICK HERE to find out more about membership)
Unrated | Romania | Romanian w. English Subtitles | Sundance Selects & IFC Films | 2012 | 150 Minutes
In an isolated Orthodox convent in Romania, Alina has just been reunited with Voichita after spending several years in Germany. The two young women have supported and loved each other since meeting as children in an orphanage. Alina wants Voichita to leave and return with her to Germany, but Voichita has found refuge in faith and a family in the nuns and their priest, and refuses. Alina cannot understand her friend's choice. In her attempt to win back Voichita's affection, she challenges the priest. She is taken to hospital and the people of the monastery start to suspect that she is possessed. After ruling out all other options, the priest and nuns decide to read her prayers to deliver those possessed by the Evil One. They perform an exorcism, but the result is not what they had hoped, and Voichita begins to doubt the religious choice she has made. She decides to free Alina – but her decision comes too late.
Following the screening, there will be a live Skype Q&A with Ionan Uricaru, who served as a script consultant on Beyond the Hills and was also present at about half the shoot. She has collaborated with the writer/director/producer (Cristian Mungiu) before, and she directed a segment of the omnibus Tales From the Golden Age and the short Stopover, both written and produced by him. At Middlebury College she is teaching production classes and screenwriting.
View trailer HERE.