Black Wax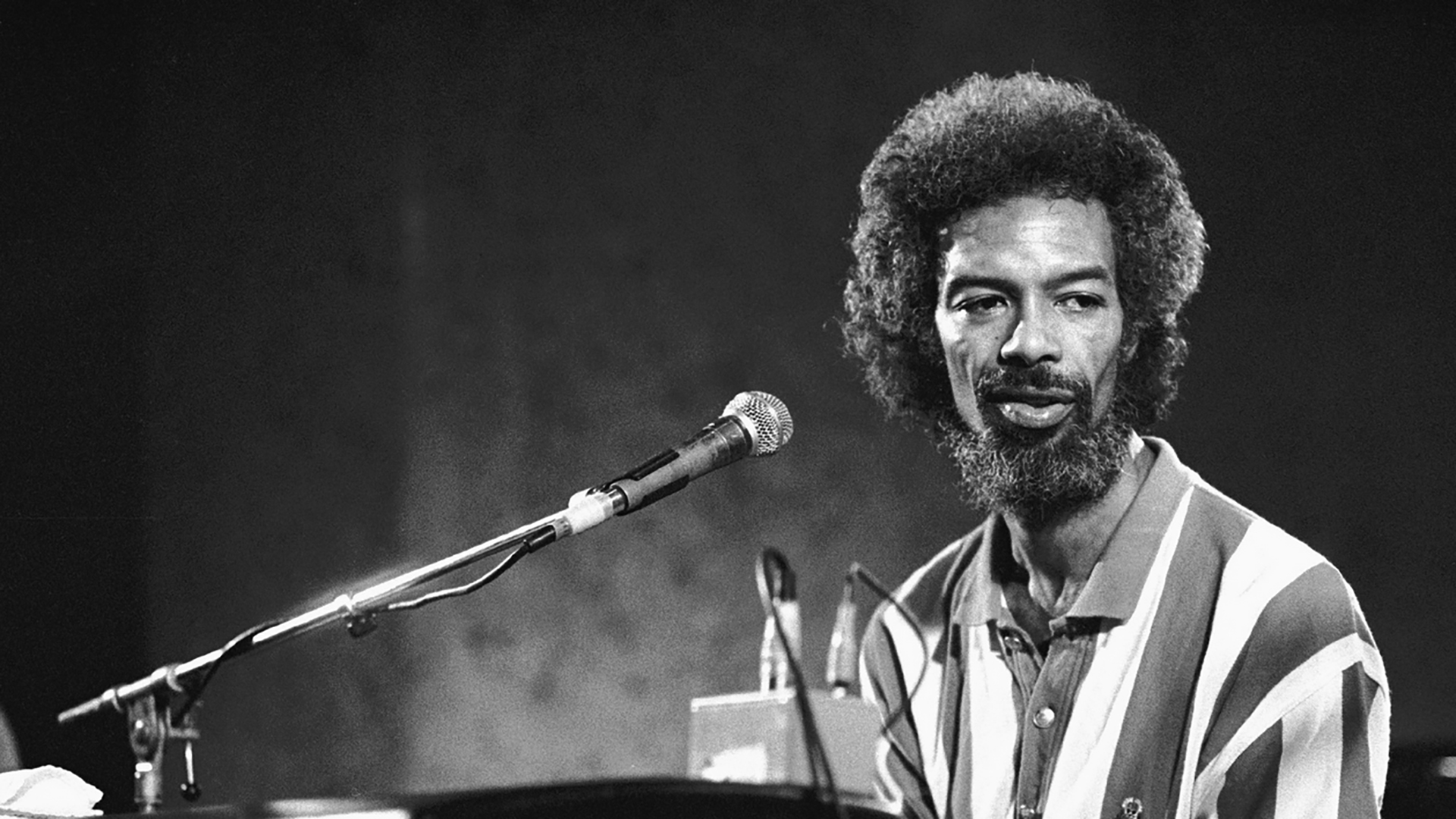 February 18, 2017, 1:30 PM
Where
Contois Auditorium
149 Church Street
Burlington
Category
Global Roots
Film Type
Documentary
Cost
Contact
Black Wax
Directed by Robert Mugge
USA | Documentary | 1982 | 79 min
Print source: filmmaker
This screening and Robert Mugge's attendance is in partnership with St. Michael's College.
Director Robert Mugge will be in attendance for the screening.
He and director David Cross will participate in a panel at 5:15pm on Saturday, moderated by Bill Ellis.
"It is doubtful that any musician has been better served by a film documentary. Brilliant. When Gil Scott-Heron sings he seems to be glowing with passion and sincerity."
– Ken Tucker, Philadelphia Inquirer
"Gil Scott-Heron's long-standing political commitment and protean influence on rap sing-speech are finally given their due in this Outstanding documentary."
–  Michael Shore, Music Video Consumer's Guide
Black Wax captures the late, great Gil Scott-Heron in his prime, featuring the writer, musician, spoken-word artist and self-described 'bluesologist' as he performs in Washington, D.C. with his Midnight Band in 1982. Scenes of Scott-Heron delivering political musings and penetrating poetry on the streets of D.C. and around the national monuments are interspersed with live footage, creating an indelible portrait of the singular artist whose influence and relevance is still powerfully felt today.
This 35th Anniversary presentation is both a celebration of the iconic artist and an excellent example of director Robert Mugge's impressive body of work. Mugge has spent decades chronicling American music, with documentaries about artists such as Robert Johnson, Sun-Ra, and Sonny Rollins as well as regional portraits of Zydeco music, Memphis blues, Juke Joint culture, Hawaiian dance traditions, and more. In the process, he has established himself as the country's foremost music documentarian, capturing (in the words of The Boston Phoenix) "the beating heart of great American roots music at its most soulful and authentic on film."
For the best value and experience, we highly recommend purchasing a full festival pass. For more information about passes, go HERE.