Chester Grimes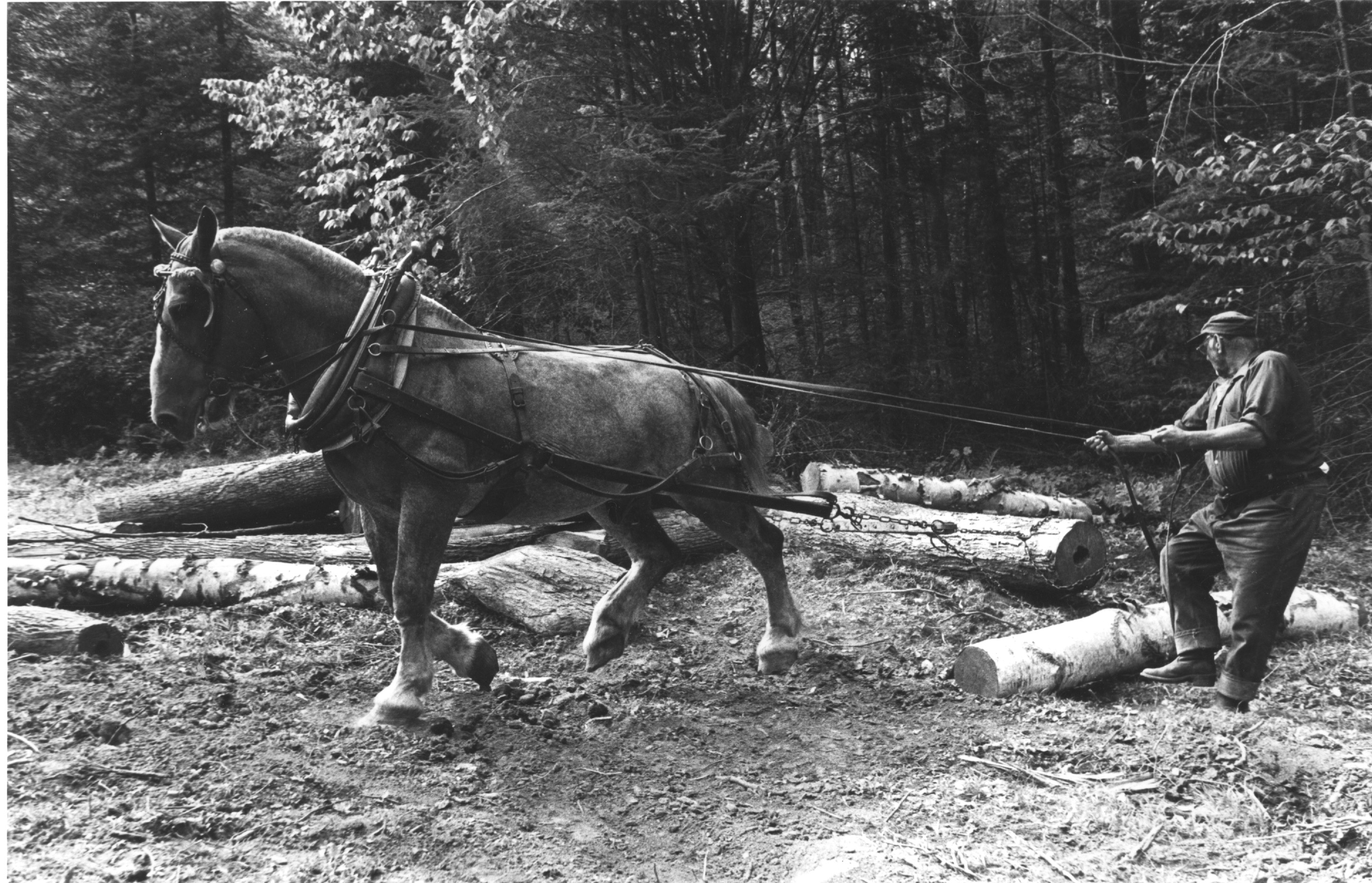 November 01, 2015, 5:00 PM
Where
Main Street Landing Film House
60 Lake Street, 3rd floor
Burlington
Category
Film Festival
Film Type
Documentary
Cost
FREE w/recommended donation of $5-$10
Directed by Herb Di Gioia & David Hancock | 1971/2015 | Documentary | 30 mins
Sponsored by Green Valley Media & VAMP (The Vermont Movie Archive Project)
Film Source: Filmmaker
Di Gioia will be present to introduce his film. 
Chester Grimes, made in 1971 by Herb Di Gioia and his partner, the late David Hancock, has not been available for public viewing in years. It tells the story of a 70-year-old logger who still worked in northern Vermont at that advanced age with his team of horses. Di Gioia, who lives in Sutton, Vt. and is well known in the world of film documentary and ethnography, pioneered "observational cinema" by focusing on exploring the lives of ordinary people.
The screening will be followed by a discussion of the film, the announcement of this year's recipient of the VAMP Award, and a reception in the Lake Lobby at 6pm.
The Vermont Archive Movie Project (VAMP) is a new program within VTIFF. Its mission is to preserve and protect the legacy of Vermont film and to create the first archive of films made by Vermont filmmakers. The initiative includes the creation of an accessible database of Vermont films –from 1916 to the present – as well as the preservation, digitization, housing and public dissemination of the films. The VAMP steering committee is made up of filmmakers, archivists and librarians. Key collaborators include the Vermont Folklife Center, the Vermont Historical Society, the University of Vermont, and Vermont PBS. Thanks to a grant from Green Valley Media, Chester Grimes is the first film to be digitized as part of VAMP's ongoing work. More information is available at vtiff.org/vamp.