Films on the Green: Mood Indigo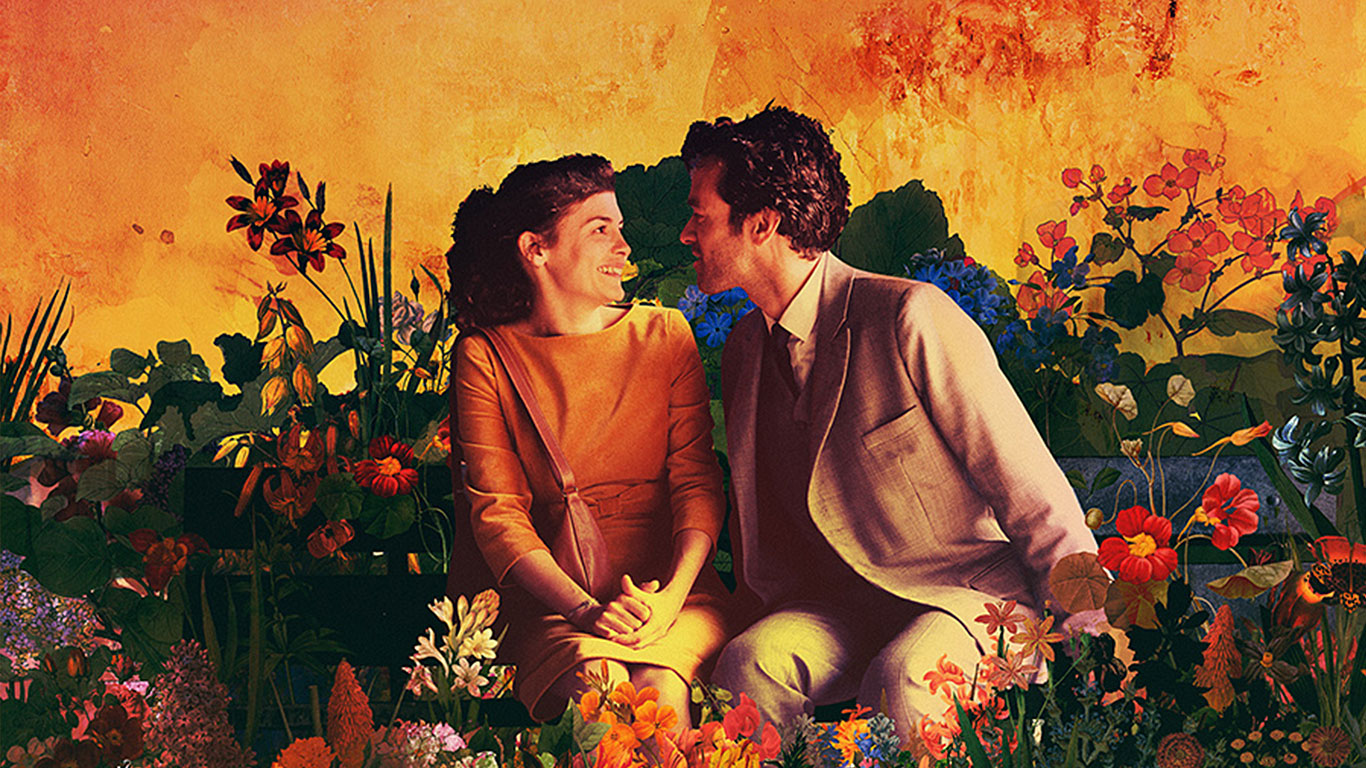 September 11, 2014, 6:30 PM
Category
VTIFF
Film Type
Fiction
Cost
Free
Films on the Green:Mood Indigo
September 11, 2014
6:30 – 10 PM
City Hall Park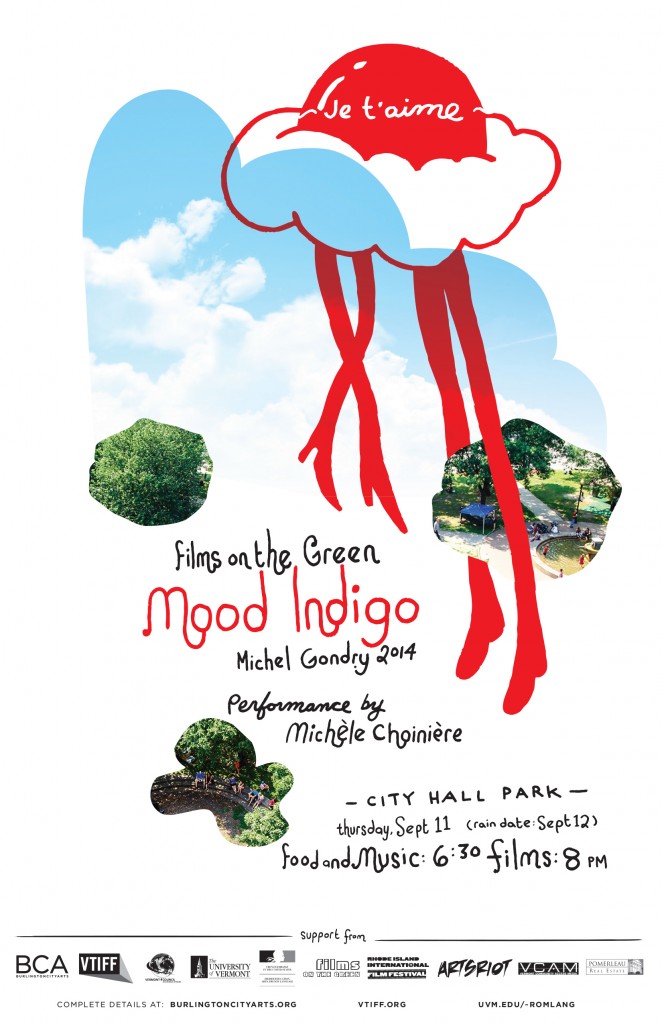 FREE ADMISSION!
Food and music at 6:30pm
Film shorts at 8pm followed by Michel Gondry's 2014 Mood Indigo
Join us for an evening of free movies for cinema-lovers, Francophiles, and all who appreciate outdoor summer arts festivities. There will be food trucks from ArtsRiot, music by the popular Québécois singer Michèle Choinière, followed by film short(s) and our feature: Michel Gondry's highly acclaimed Mood Indigo (2014) all in City Hall Park.
Co-sponsored by the French Consulate in Boston, the Department of Romance Languages and Linguistics at UVM, BCA, Vermont International Film Foundation (VTIFF), the Vermont Council on World Affairs, Rhode Island International Film Festival (FLICKERS), VCAM, Pomerleau Real Estate,Funflicks Outdoor Movies and Seven Days.