Leahy's first run for the Senate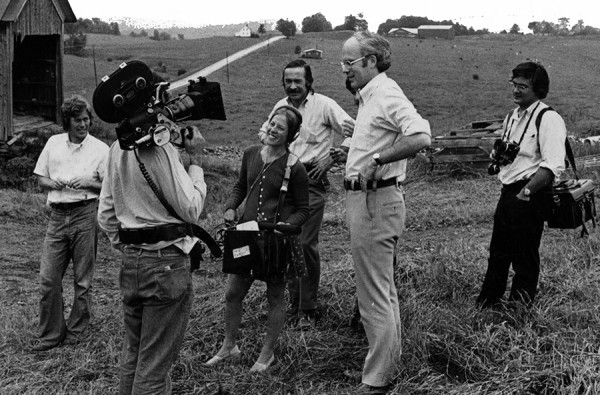 October 20, 2017, 1:30 PM
Where
Main Street Landing Black Box
60 Lake Street, 3rd floor
Burlington
Category
Film Festival
Film Type
Documentary
Cost
Free, recommended donation of $5.00
Contact
Directed by Dorothy Tod
USA | 1974 | 16mm | 30 min
* Senator and Mrs Leahy will attend. Introduced by Senator Philip Baruth (Senator Leahy: A Life in Scenes) and director Tod *
Note: Vermont Films are FREE with a recommended donation of $5.00. They cannot be booked in advance and seats will be available on a first come-first served basis.
Most Vermonters know Senator Pat Leahy's love for the Caped Crusader – he's appeared in a handful of blockbuster Batman films, including Christopher Nolan's Dark Knight trilogy. But few know that his hopeless run for the Senate in 1974 was saved in its final days by the prime-time debut of a 30-minute campaign film by Vermont filmmaker Dorothy Tod. This panel features a screening of the movie that Tod still refers to as the Leahy Walton film, and a talk with her about the making of the film and its impact on Vermont's political culture.  And a bonus: Leahy confronting the late Heath Ledger as the Joker, in what might be the most memorable performance for either man. ~PB