Lunchtime Shorts – Sundance Shorts Part 2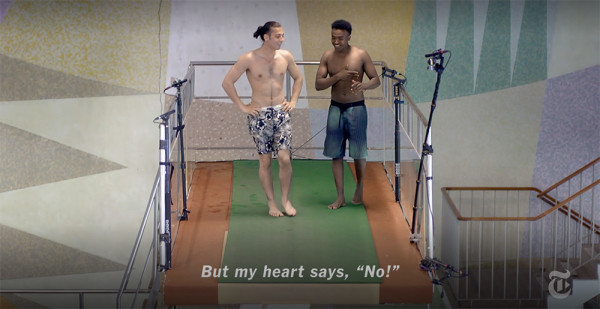 October 24, 2017, 12:00 PM
Where
Burlington City Arts
135 Church Street
Burlington
Category
Film Festival
Film Type
Shorts
Cost
10/8/5
Contact
Note: No advance booking – payment at the door for all Lunchtime Shorts programs – CASH OR CHECK ONLY. Gold Pass holders: bring your pass. Seating on a first come-first served basis. Please arrive ahead of screening time to allow for picking up your lunch. 
The 2017 Sundance Film Festival Short Film Tour is a 95-minute theatrical program of seven short films selected from this year's Festival, widely considered the premier showcase for short films and the launchpad for many now-prominent independent filmmakers for more than 30 years. Including fiction, documentary and animation from around the world, the 2017 program offers new audiences a taste of what the Festival offers, from laugh-out-loud comedy to contemplative reflections of the world we live in.
Lucia, Before and After
Short Film Jury Award: U.S. Fiction
Written and directed by Anu Valia | 2016 | USA | 14 min.
After traveling 200 miles, a young woman waits out Texas's state-mandated 24-hour waiting period before her abortion can proceed.
Night Shift
Written and directed by Marshall Tyler | 2017 | USA | 15 min.
Get a glimpse into a day in the life of a bathroom attendant in a Los Angeles nightclub.
Pussy
Written and directed by Renata Gasiorowska | 2016 | Poland | 9 min
Alone at home one evening, a young girl decides to have a solo pleasure session—but not everything goes according to plan.
Ten Meter Tower
Directed by Maximilien Van Aertryck and Axel Danielson | 2016 | Sweden | 16 min. Swedish w/English subtitles.
People who have never been up a 10-meter diving tower must choose whether to jump or climb down in this entertaining study of people in a vulnerable position.