Lunchtime Shorts – World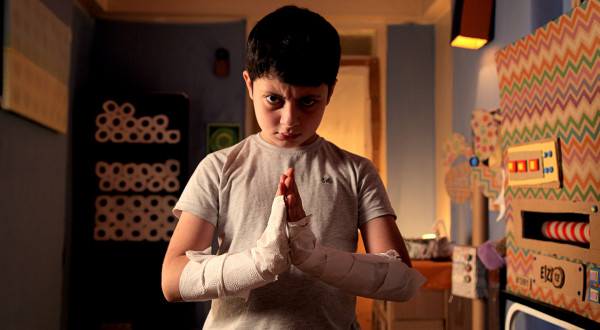 October 25, 2017, 12:00 PM
Where
Burlington City Arts
135 Church Street
Burlington
Category
Film Festival
Film Type
Shorts
Cost
10/8/5 or Free with Gold Pass
Contact
Note: No advance booking – payment at the door for all Lunchtime Shorts programs – CASH OR CHECK ONLY. Gold Pass holders: bring your pass. Seating on a first come-first served basis. Please arrive ahead of screening time to allow for picking up your lunch. 
Lineup:
Fell | Holly Voges & Lisa Joyce – Directors | USA | 5 min
A cautionary tale about man's possessive relationship with nature, as told by two children over a campfire.
Yaman | Amer Al-barzawi – Director | Syria | 4min
Yaman is a young inventor. His greatest invention is an incredible machine which can turns tissues into incredible ones, an invention that helps him survive.
Cease Game (Alto el juego) | Walter Tournier-Flaco – Director | Uruguay | 7 min
In the middle of a war, a boy and a dog try to protect themselves. Not such an innocent game.
Little Potato | Wes Hurley, Nathan M. Miller – Directors | USA | 14 min
An autobiographical short about a boy growing up gay in the Soviet Union, his mail-order-bride mom, and their adventurous escape to America.
Innerviews | Chen Winner – Director | Israel | 4 min
Animated interview clips with famous poets and writers.
Big Booom | Marat Narimanov – Director | Russia | 4 min
Source: Top-top films company, filmmaker
The history of humanity and of our planet in four minutes. An eco-friendly statement developed in a single shot that has it all: humor, action and tragedy.