July 2014
Jul
24
Thu
Burlington Film Society: Best of NYC Children's Film Festival – Animated Shorts – presented by Main Street Landing

@ Main Street Landing Film House
Jul 24 @ 7:00 pm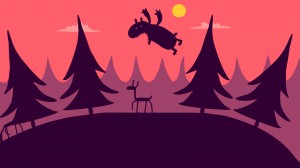 A Burlington Film Society screening presented by Main Street Landing:
Best of NYC Children's Film Festival: Animated Shorts
Animation, 60 minutes
In English or Musical/No Dialogue
Recommended for all ages!
FREE for VTIFF members. Click HERE for information about membership.
A kaleidoscopic showcase of the best short film and animation from around the world. Program includes films from Sweden, New Zealand, France, Switzerland, Australia, the UK, and the United States.
The Little Bird and the Leaf
Switzerland
Animation, Lena von Döhren, 2011, 4 min 
It's winter. At the end of a branch hangs a single leaf. A little black bird comes along to water it  but just as the bird reaches the end of the branch, a swift winter wind carries the leaf away.

Elia
France, Matthieu Gaillard, 2012, 4.5 min
In this stunning watercolor-come-to-life, a young girl is preparing for a trip to the beach with her dad  and decides that her pet goldfish should come along for the ride!

Notebook Babies
USA, Tony Dusko, 2011, 1 min x 3
From NYICFF alumnus Tony Dusko, a series of short, humorous meditations on life calibrated for the self-actualized preschooler. Selected titles include "Believe in Yourself"," Moving Forward", and "Sharing".

Goat Herder and His Lots and Lots and Lots of Goats
UK. Will Rose, 2012, 7 min 
Beneath a fuchsia sky, a goat herder leads his flock of goats up and down the mountains of Spain. Inspired by the filmmaker's daughter, this multi-award winning film uses a lovely muted color palette, beautiful design and subtle humor to excellent effect.

How Can You Swallow So Much Sleep?
UK, Anna Ginsburg, 2012, 3.5 min
A little boy visits the moon as it exists in dreams  an iridescent orb surrounded by translucent jellyfish and cellophane streams. Based on an Italo Calvino short story.

The Squeakiest Roar
UK, Maggie Rogers, 2011, 4 min 
The littlest lion in the family just can't seem to find his big bad roar, but his little squeak might turn out to be his greatest asset.

Animal Beatbox
Australia, Damon Gameau, 2011, 3 min
Dogs and cats and dogs and cats and dogs and cats and dogs and cats and dogs and cats and dogs and cats and

Munggee, Not Again
Switzerland, Rothlin/Walthert, 2011, 6 min
Sleepwalking can be very dangerous, especially in the mountains! In this delightful stop-motion movie, two marmots and a hedgehog attempt to rescue their somnambulant friend.

Apache (Danger Beach)
New Zealand, Ned Wenlock, 2011, 2.5 min 
Neon paper cutouts create a continuously spiraling stage for an Apache guitarist and his Yeti band mate, as they perform a twangy throwback to 60′s surf-rock and spaghetti western soundtracks.

The Day of the Dead
USA, Gary McGivney, 2011, 8 min
With sugar skulls, sweet-smelling marigold petals, and joyful songs, a family welcomes back its ancestors in this spirited and colorful tribute to a unique holiday.

Red Sand
France, Audrey Bussi, 2011, 2 min 
A little boy picks up a shell on an empty, secluded beach. Putting it to his ear, he becomes lost in the sounds of the sea.

Aston's Presents
Sweden, Lotta and Uzi Geffenblad, 2012, 9 min 
Impatient for his birthday, Aston whiles away the hours giftwrapping everything he can lay his hands on. When the big day arrives, he discovers that the "real"