Volunteer
VTIFF is primarily a volunteer-run organization. This is one of the reasons we can afford to bring to Vermont films of artistic, cultural and social value. The volunteer effort is not limited to the 10 days of the festival itself – we need you to distribute posters, program guides, be present in other screenings we put on throughout the year and to be available for helping us promote the festival well in advance. We need you now!
The rewards for volunteering are not financial. You do get a free pass to watch any films not on your shifts, and you might get voted as Best Festival Volunteer. But the main reward is the knowledge that you were an essential element in bringing to the area a major event that reflects the visions and hopes of people from around the world expressed through film. If you can commit, are responsible, and would like to be part of the VTIFF family – we'd love to hear from you.
We need volunteers year-round- to help at our monthly screenings, at our festivals and more.
To express your interest, please email volunteering@vtiff.org and tell us why you'd like to volunteer.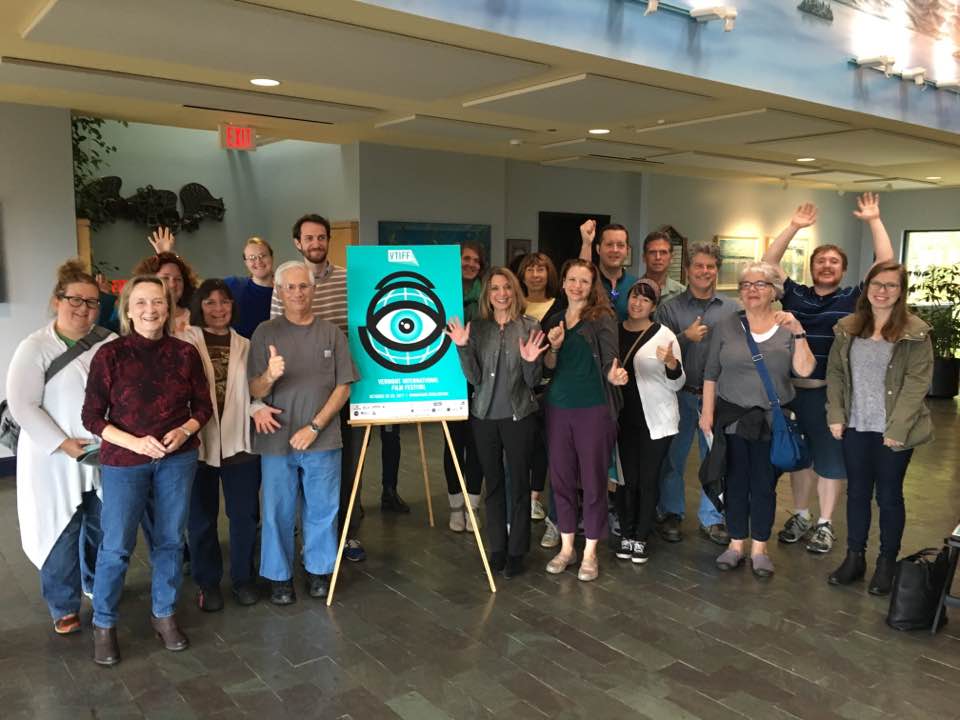 Volunteer Regulations for the Vermont International Film Festival (oct 19 – Oct 28, 2018):
To be a VTIFF festival volunteer you must sign up for a minimum of 2 shifts
4 shifts entitle you to a Festival Pass. A shift is equal to an event, hours can vary from 3-4 hours.
Under 4 shifts – each shift equals 1 ticket to a film in the festival.
No more than 1 non-festival shift (e.g. one of our Monthly Screenings, or Global Roots screening) can count towards the 4 shifts. So, for example, if you do 1 non-festival shift and 3 festival shifts – you get a full festival pass. But if you do 2 non-festival shifts and 2 festival shifts, you will only get 4 tickets. This rule applies also to serving on the selection jury of VT films which usually takes place over a 2-day weekend. Only one of those days will count as a shift.
Volunteers at non-festival screenings are entitled to watch that film for free, however you must wait until your agreed upon shift has ended to enter the theater.
We strongly encourage you to sign up for double shifts during the festival – this provides us with more consistent volunteer coverage and makes it more efficient for our staff.