208 Flynn Hop Party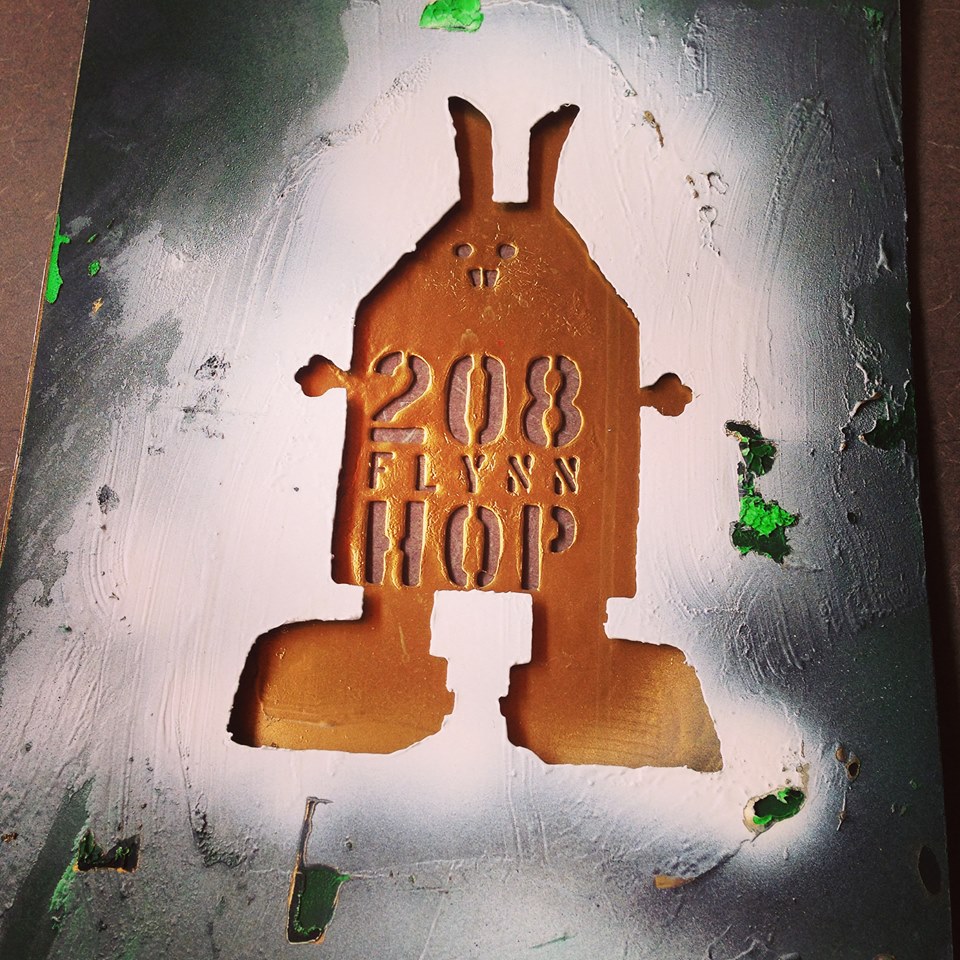 September 05, 2014, 5:00 PM
208 Flynn Ave. is hosting a huge Art Hop Party this year!
208 FLYNN HOP
Friday, Sept. 5th, 5:00-9:00pm
FREE AND ALL AGES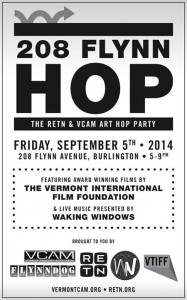 Presented in partnership between VCAM, RETN Vermont and Flynndog with live music and films provided by Vermont International Film Foundation and Waking Windows.
Live Vermont music presented by Waking Windows, outside on the porch and west side lot, featuring:
And the Kids – "accessible unconscious existential indie glitter popsicle crisis music"
& Great Valley – "chivalrous rock and roll duo."
Award-winning Vermont-made films presented by VTIFF, featuring:
"Toby McNutt: A Body of Work," by Elizabeth Rossano and Ashley DeLucco – 7 mins. [Winner of the Goldstone Award]
"It's Fresh!" By Stephen Maas – 6 mins. [Winner of the Footage Farm USA Award]
"Fuck You, Lucy Pickens (The Orientation)," by Matt Lennon – 17 mins. [Winner of Best Acting Ensemble and Best Screenplay]
"I am in here: A view of my daily life with good suggestions for improvement from my intelligent mind," by Emily Anderson – 35 mins. [Winner the Ben & Jerry Award & VCAM Audience Favorite Award]
"Still Moving: Pilobolus at Forty," by Jeffrey Ruoff – 38 mins. [Winner of Best Cinematography]
All films are 2013 Vermont Filmmakers' Showcase Award Winners!
There will also be food, merriment, and of course, lots of great art hanging throughout the building.
Make this the place you start or end your art hopping this year!