Born to Fly: Elizabeth Streb vs Gravity & Panel Discussion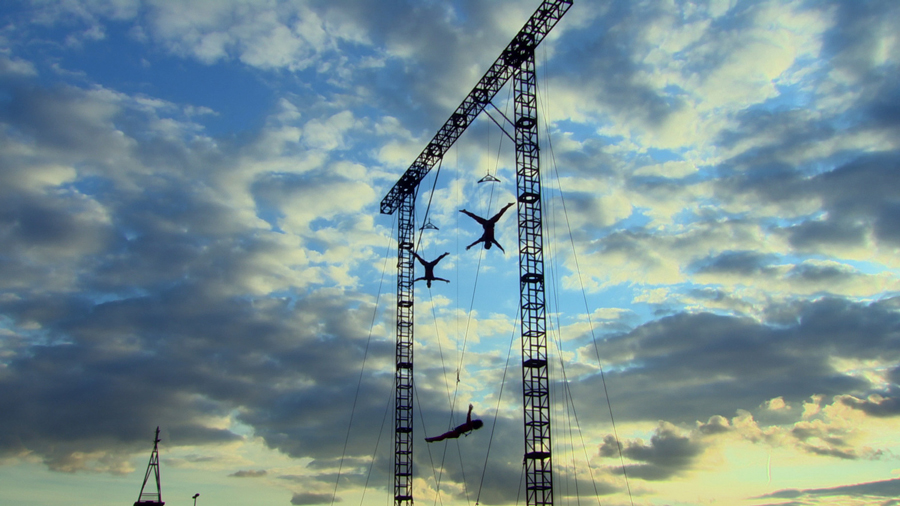 October 26, 2014, 1:30 PM
Director: Catherine Gund | USA | Doc | 2014 | 82 mins
Film source: The Film Collaborative
Sponsor: Chiropractic Works and Old Spokes Home
Followed by Bodies in Action Panel, led by dancers and choreographers Lida Winfield, Hannah Dennison, Paul Besaw, & Selene Colburn. They will discuss Streb's work and the issues associated with the physical demands, limitations, and considerations of the art form.
"If you're not flying, what's the point?" Action-obsessed choreographer Elizabeth Streb has spent more than three decades creating spectacles, sensations, controversies, and provocations. Her work – drawn from a myriad of influences, including dancer Trisha Brown, photographer Lois Greenfield, and daredevil Evel Knievel – pushes the boundaries of categorization and challenges assumptions about dance, physicality, age, gender, time and space. Born to Fly charts Streb's trajectory from her roots in Rochester to her early efforts alone in a studio in New York City, exploring the ideas and expressions of force, endurance, and velocity that would become the cornerstones of her "pop action" technique. It shows how the incorporation of tools, including props, harnesses, trampolines, scaffolding, lifts and wires led to works of greater ambition and paved the way for her success and impact on the world of dance. The film concludes with Streb's incredible, culminating performances of six grand scale events at the London Olympics. Throughout her entire career, Streb has continually questioned convention, limitation, possibility, and – especially – gravity.