Global Roots Film Festival: Québec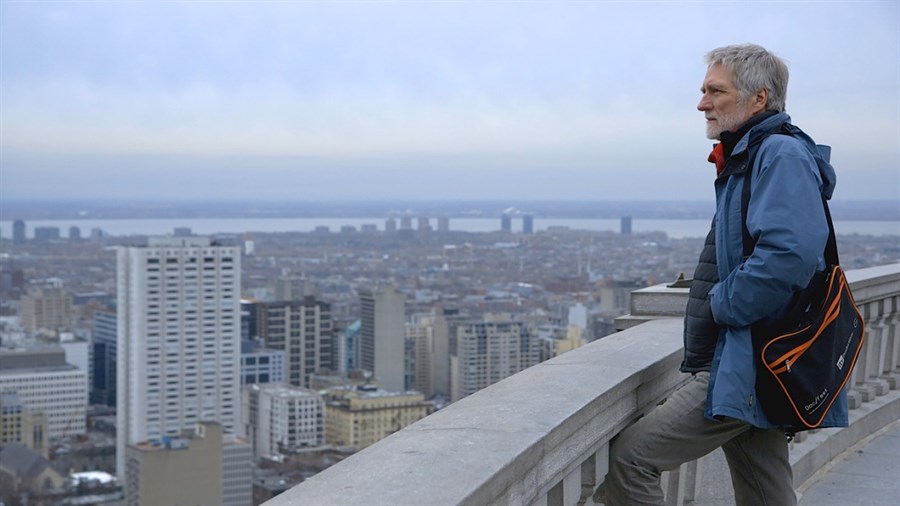 Where
Contois Auditorium
149 Church Street
Burlington
Category
Global Roots
Film Type
Festival
Cost
Contact
Three days of screenings, guests and receptions celebrating the cinema of our neighbors to the North.
For best value, purchase your Passes HERE. Individual tickets are also now available – check out the calendar of events or click on the titles below.
Full Program & Schedule:
FRIDAY, APRIL 7 
6:00pm – Opening Night Reception sponsored by Penny Cluse Cafe
7:00pm – Pays (Boundaries) 
Directed by Chloé Robichaud | Fiction | 2016 | 100 min
Three women find themselves at odds when corporate and community interests clash in this wry political comedy.

SATURDAY, APRIL 8 
12:00pm – Ladies & Gentlemen, Mr. Leonard Cohen (w/ The Street and Next Floor)
Presented by VT PBS & RETN 
Directed by Donald Brittain & Don Owen | Documentary | 1965 | English | 45 min
Directed by Caroline Leaf | Animation | 1976 | 10 min
Directed by Denis Villeneuve | Fiction | 2008 | 11 min
Three shorts, including an Oscar-nominated animation, an early work by Denis Villeneuve, and a 1965 portrait of poet/songwriter Leonard Cohen.
1:45pm – Ninth Floor
Presented by VT PBS & RETN 
Directed by Mina Shum | Documentary | 2015 | 81 mins
An unflinching inquiry into the infamous and fiercely contested Sir George Williams Riot, a watershed moment in Canadian race relations.
4:00pm – Québec My Country Mon Pays 
Directed by John Walker | Documentary | 2016 | 89 min
Acclaimed director John Walker explores the linguistic and cultural divides within Québec that have spanned multiple generations and continue today.
*** Walker will be in attendance for the screening.
6:00pm – Reception sponsored by Honey Road
7:00pm – Corbo 
Directed by Mathieu Denis | Fiction | 2014 | 119 min
Based on a true story, Mathieu Denis' absorbing, assured drama tells the story of Jean Corbo, an idealistic teenager who joins the FLQ in the 1960s.

SUNDAY, APRIL 9 
11:45am – Waban-aki: People from Where the Sun Rises 
Directed by Alanis Obomsawin | Documentary | 2006 | 104 min
An informative, multi-faceted look at the culture and history of the Abenaki people of the Odanak area in Québec.
2:00pm – Félix & Meira 
Directed by Maxime Giroux | Fiction | 2014 | 105 min
Worlds collide as a hesitant romance blossoms between a young Hasidic housewife and mother and a French Canadian man lost in mourning.
4:15pm – D'Encre et de sang (Of Ink and Blood) 
Directed by Francis Fortin, Alexis Fortier Gauthier & Maxim Rheault | Fiction | 2016 | 82 min.
When a renowned author is killed outside a bookstore in Montréal, three different lives are set spinning in a web of secrets.
***All three directors will be in attendance for the screening.
6:00pm – Reception sponsored by Honey Road
7:00pm – Paul à Québec
Directed by François Bouvier | Fiction | 2015 | 98 min
Sponsored by Alliance française of the Lake Champlain region
Based on the award winning comic strip by Michel Rabagliati, Paul à Québec is a touching look at familial bonds and the process of farewells.

Some of the films in this festival are in French, some in English, many in both. When not in English, dialogue is subtitled.
Thank you to the festival sponsors:
To the Québec Government Office in Boston for their general sponsorship as well as to RETN and Vermont PBS for providing LADIES & GENTLEMEN, MR. LEONARD COHEN and NINTH FLOOR. RETN and Vermont PBS have partnered to present a program of films from the National Film Board of Canada. Those two films will be aired on the channels later in April, along with OUTBREAK: ANATOMY OF THE PLAGUE and ST HENRI, THE 26TH OF AUGUST.  Thank you to Zero Gravity for providing a daily cash-only bar and to Penny Cluse Cafe and Honey Road Restaurant for sponsoring the daily receptions. As always, we are also grateful to Burlington City Arts and to Tally Ho Design for their in-kind contributions.