The Triplets of Belleville (Belleville Rendezvous)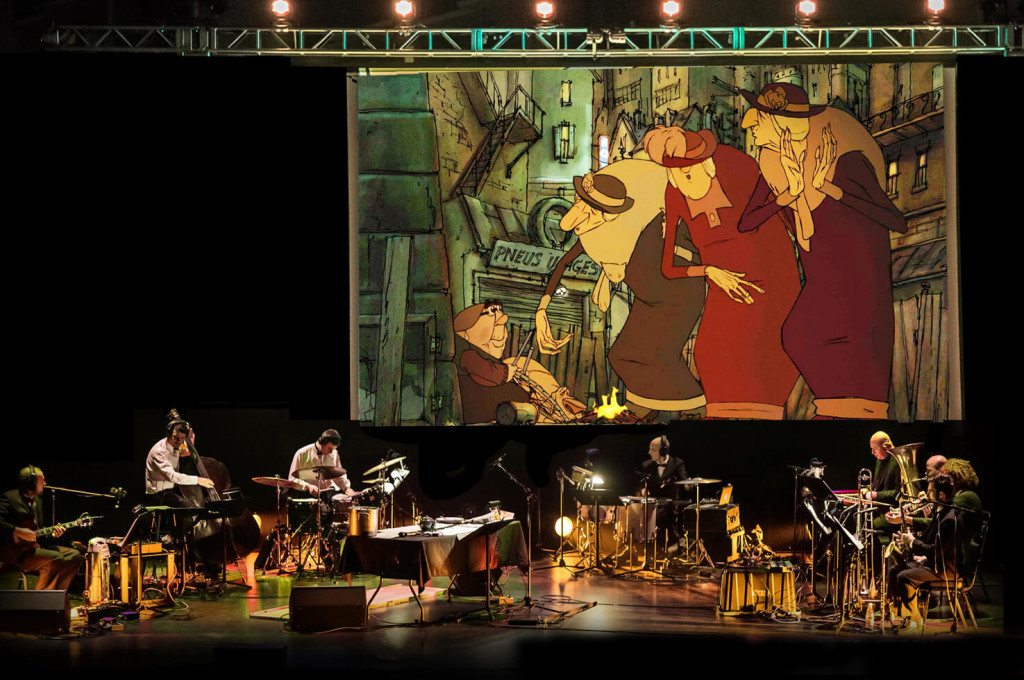 October 27, 2016, 7:30 PM
Where
Flynn MainStage
153 Main Street
Burlington
Category
Film Festival
Film Type
Fiction
Cost
VTIFF Patrons 50% with Code
Contact
The Triplets of Belleville (Belleville Rendezvous)
Directed by Sylvain Chomet
France/Belgium/Canada/UK/Latvia | French w/ English subtitles | Fiction/Animation | 2003 | 78 min
Showtime: Thursday, October 27 | 7:30 p.m. | Flynn Center 
*Tickets available through FlynnTix.org  PATRON Members of VTIFF eligible for 50% discount. email us for code.
Awards:  Oscar nominated for Best Animated Feature & Best Original Song / 'Palm Dog' – Cannes Film Festival / Best Music – César Awards / Best Picture – Genie Award & Lumière Award & New York Film Critics Circle Award & the Étoile d'Or
Presented in association with the Flynn Center for the Performing Arts.
Composer Benoît Charest leads Le Terrible Orchestre de Belleville in the live performance of his original score.
Kidnapped by mysterious henchmen, a Tour de France cyclist named Champion is spirited across the ocean to the teeming metropolis of Belleville. His near-sighted grandmother and faithful dog follow his trail and are taken in by a trio of eccentric jazz-era divas, while the motley sleuths follow the clues in hot pursuit. This beloved animated film will be accompanied by a live performance by composer Benoît Charest's Le Terrible Orchestre de Belleville of his original score, including his Academy Award-nominated song, Belleville Rendez-vous. In the spirit of the film, Le Terrible Orchestre de Belleville transports audiences to the exciting streets of 1920s Paris and Le Jazz Hot. ~Flynn Center catalog
VTIFF Patron Members are eligible for a 50% discount on tickets to this event. Please contact info@vtiff.org for the special discount code